Welcome to Brainerd High School...
Where Students Are Our Business!!!
Where we Say It, Model It, Organize It, Protect It, and Reward It
We are on a Quest to be the Best and we expect success.
Quick Links- Simply click the icon below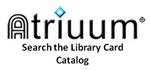 Watch the Brainerd High School News Team by clicking on the icon above.
This site is under construction please visit our site at www.bhpanthers.weebly.com