Salvation Army Pickup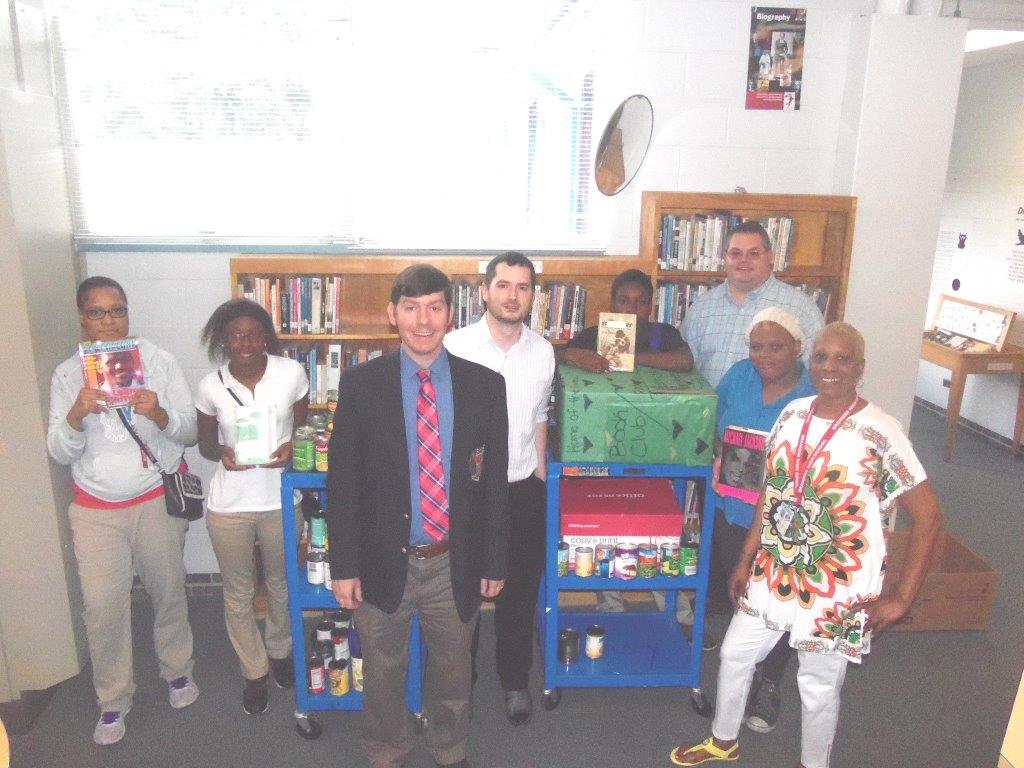 The Brainerd Book Club recently sponsored a Food Drive to refill the shelves at Chattanooga's Salvation Army for the summer.
This service project is just one way Brainerd High School students are getting involved in helping their community. The Book Club is led by BHS School Principal, Uras Ageee; BHS Librarian, Michael Lashley; and BHS Literacy Coach Anissa Swoope. Brainerd Book Club Representatives (pictured left to right) include---Dydreka Davis, Gloria Allen, Assistant Principal Glenn Perry, Salvation Army SMC Matthew Dodgins, Anquan Blocker, Brainerd Librarian Michael Lashley, Aliyah Robinson & Yearbook Sponsor Ms. Cynthia Gamble.